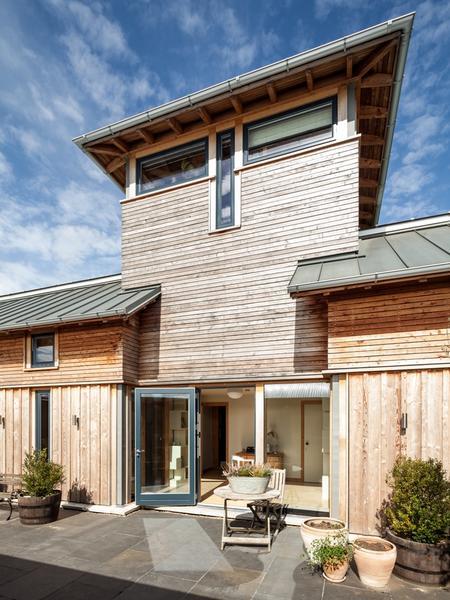 Homes of Distinction
Over the years, this Practice has carried out structural design work for new houses and helped people to fulfill their dream of having a home which is a bit special. Whether it is a building that is designed to make the best of a special location or to fulfill an ambition to live in an energy-efficient building or create a dwelling that is both visually inspiring and a wonderful space to live in, Barry Honeysett Engineers have the knowledge and experience to help your vision become reality.
Each project has a unique set of criteria and requirements. With our involvement on the project at an early stage, we can help maximise the potential of the building by carrying out surveys and investigations of the land or the existing construction. We can then provide options for the various potential solutions so they best suit the design concepts generated by the architect and alleviate any potential problems in the site. This requires a high degree of cooperation and liaising with the client and other members of the design team. We are happy to get involved in the early stages of the project, as this can often avoid problems that would need to be solved later and suggest appropriate alternatives at design stage.
With our wide experience of the materials such as steel, timber, masonry, etc and of various building construction methods, we provide a very positive contribution to unique and special projects. It is our readiness to understand the needs and requirements of homeowners as well as the issues involved with the architectural design that have to be taken in to account, such as energy use and conservation, which help to create a successful building.
Many of the projects that we have been involved with have won awards as well as being special places for their owners to live. For example, the house at Pencalenick was specifically designed to fit into its special location. The houses and extensions made of cob at Cadhay, Keppel Gate, Dittisham, Fursdon etc were designed to make best use of that material and the project at Greenwood were designed to minimise energy consumption.